Home

Welcome and thank you for visiting our Website. In addition to providing you with a profile of our firm and the services we provide, this Website has been designed to become a helpful resource tool to you, our valued clients and visitors. Our dedication to superior client service has brought us to the Internet as we endeavor to continue to provide the highest quality professional service and guidance.
As you browse through our Website, you will see that not only have we highlighted background information on our firm (Firm Profile) and the services we provide (Client Services), but have also included useful resources such as informative articles (in our Newsletters section) and interactive financial calculators (Financial Tools). In addition, we have assembled several links to external Websites that we believe would be of interest to our clients and visitors (in our Links section).
For new and existing clients, we offer an electronic tax organizer, "My1040Data", that will enable you to compile your 2022 tax information using your computer as well as upload your tax documents to your organizer. For our existing clients, your 2021 data will be shown to serve as a reminder of prior year sources of income and deductions. Once completed by you, your organizer is submitted to us electronically along with any uploaded documents. Please contact our office so that we may provide you with a link and a password to get started on "My1040Data". In addition, if you prefer, we offer a paper version of the tax organizer.
Located below is a link to a portal service we offer called File Share. File Share allows for sharing of files through the Internet using the highest level of data encryption security available. Please follow the instructions after you click on the File Share box below to login or to set up your account.
While browsing through our Website, please feel free to contact us with any questions or comments you may have. We pride ourselves on being proactive and responsive to our clients' inquiries and suggestions.
---
Affiliations: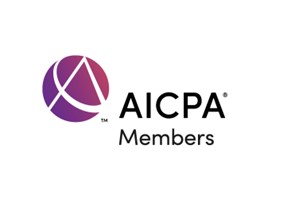 File Share: